Me, Me, & Me
---
Well, a little bit about myself. I work for Ernst & Young for quite a while now. It has been too long, I loss count how many years I've been with them. Before that, I worked for Citibank and Bankers Trust, too. Believe it or not, before I did all these office work, I was a bar tender for two years and grown up in a pig farm. I studied Electrical Engineering in City College of New York (CCNY) of the City University of New York (CUNY).
Around 1995, I was so into the SQL stuff. I became the DBA of the department. I also did quite a bit of programs using ADO, ASP, and some Perl, too. They are real fun!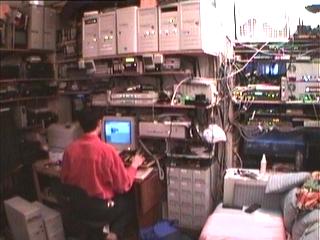 Oh, someone wanted to see my living room. Here it is. :)
Come back soon.
---
---
This page created with Netscape Navigator Gold and it's best viewed with Netscape Navigator 2.0.

---
Last modified: 09/08/2014 05:42:31
Copyright © 1998 Wesley Chuen
---
There have been

visitors.
Webspace provided by Cetus Technology