---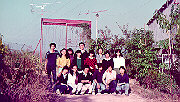 A picture from over 10 years ago in my farm back in Hong Kong. We were having a hot-pot birthday party.

---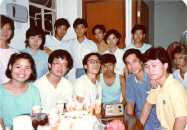 Another picture of my old friends. It was a few days before I came to the U.S. - a fairwell party.


---
More to come...

---
You are visitor
since May 30th, 1996.
---

Last modified: 09/08/2014 06:15:39

Wesley Chuen, wkc@dorsai.org

Copyright © 1996 Wesley Chuen

Old Pictures